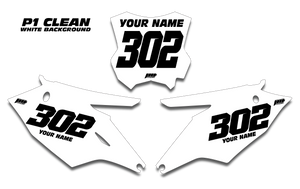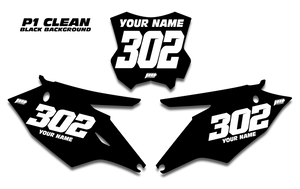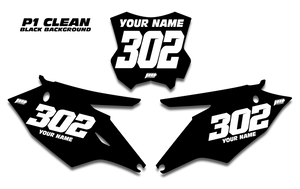 P1 KAWASAKI CLEAN Plates
We have created a line of pre-designed race number plates for your convenience, our kits come complete with your name and number as specified by you during the order process.
Kit Includes: Side Number Plates & Front Number Plate
Process: When the order is received, we will put the artwork together exactly as you have ordered it and email you a proof for your confirmation. Once approved the plates will be printed and shipped directly to you. Expect the final product to be shipped within 1-3 weeks from the order date.